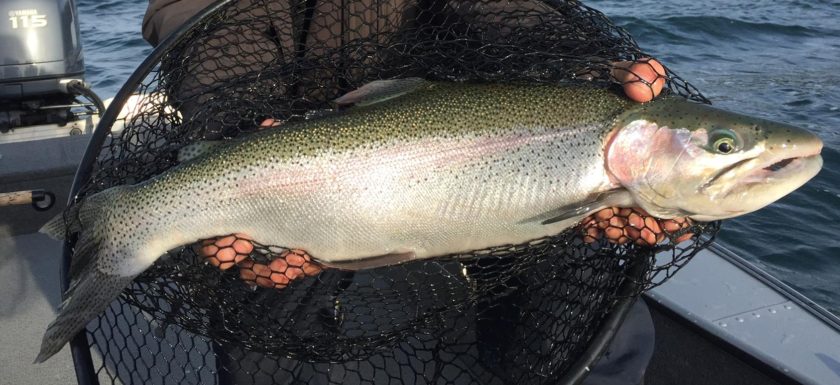 The water in the trout lakes is the perfect temperature for great
fishing….only a couple more trips before the Grey Ghost 2 hibernates in the barn through the winter.
Time to get ice gear together…maybe get serious about deer and duck hunting in the interim.
I have to post a pic of a bruiser buck rainbow that toar u
p the lake but was brought to the net skillfully by Jeff the Carpenter…and repost the pic of the slob hen rainbow I caught. These two fish were my personal highlights of the 2015 Autumn season.
Both were released to fight again another day.
Peace
Mike Crawford
Professional Fishing Guide
315.283.8871