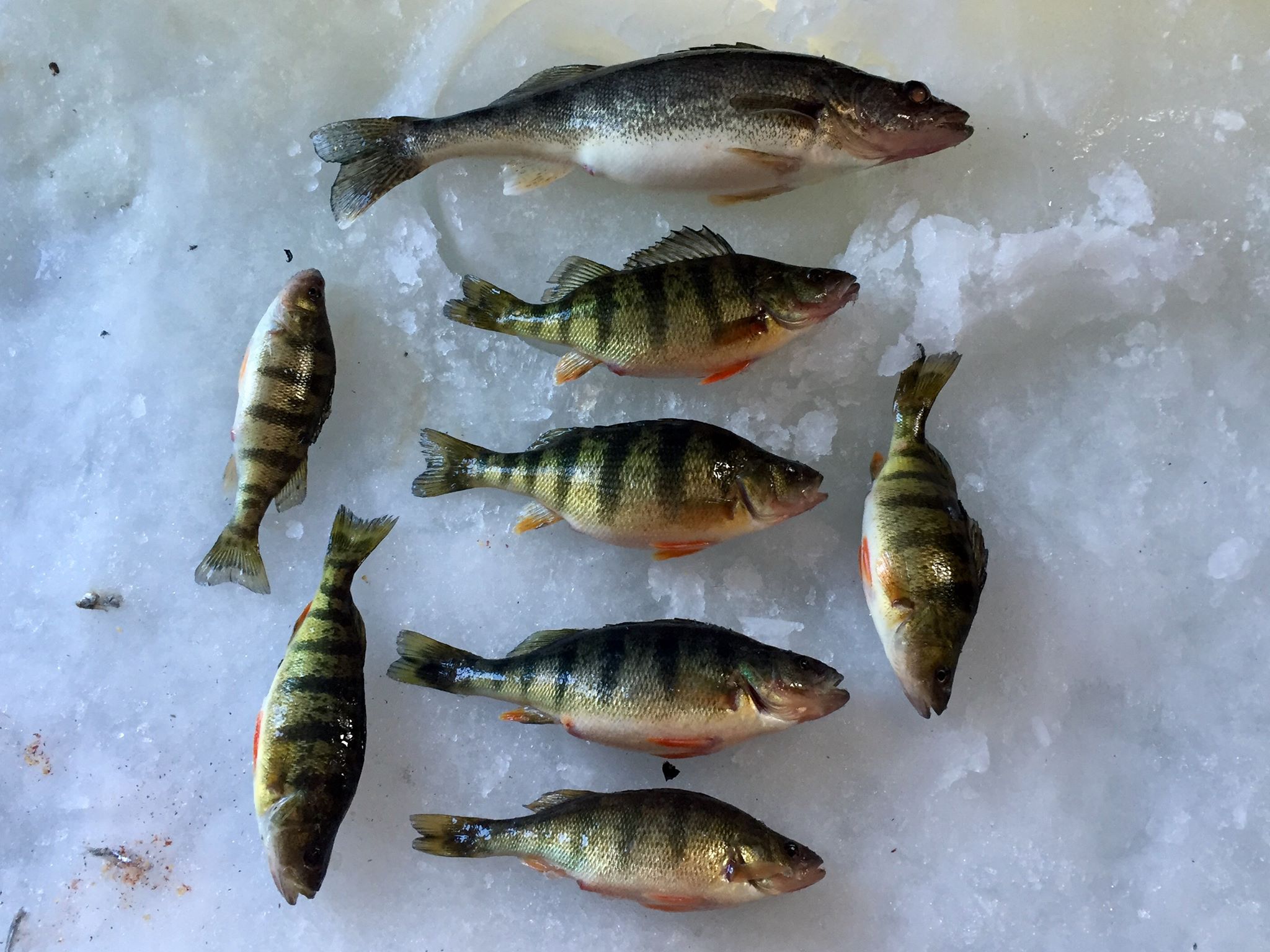 Sunday morning dawned cold and clear after a strong front pushed by 30 mph winds passed in the night.
The temperature at launch on Oneida at 0700 hrs Sunday was -22.
The high temp for the day was -5. But the boys were game and we launched. And we fished. Crystal clear and cold. The fish were tough…they were below us, but most would not bite. We iced a few with persistence and patience. And we all enjoyed the challenge.
A safe, enjoyable, and decent adventure on the ice for Aiden, Trevor, James and Matt.
Thanks guys…I appreciated your focus, your patience, and your good nature.
Peace
Mike Crawford
Professional Fishing Guide
315.283.8871