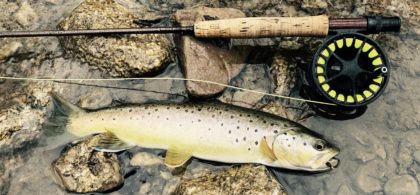 Fly fishing is a challenging, satisfying and consuming pursuit. It is an effective fishing technique that for many becomes a lifestyle, perhaps even more of an art than just a way to catch a fish. 
Upstate Guide Service creates enjoyable and successful fly fishing trips throughout the year.  Introducing advanced fly casters to new techniques and technical waters and helping novice fly casters quickly hone their skills.
If you are just beginning, a day on the water with Mike will quickly teach you the essential mechanics of proper fly casting with expert on-the-water introduction to the world of fly fishing. 
Lake Ontario Tributaries

Stillwater Fly Fishing

Salmon River Fly Fishing

Stream Fly Fishing

Skaneateles Lake Fly Fishing

Landlock Salmon Fly Fishing

Lake Ontario Tributary Fly Fishing

Smallmouth On The Fly

Trophy Steelhead On The Fly

Bruiser Backcountry Brook Trout On The Fly

Rainbows On A Fly
Stillwater fly fishing is my specialty. UGS has been guiding trophy stillwater trout on the Eastern Finger Lakes, Skaneateles Lake and the Adirondacks for over 15 years!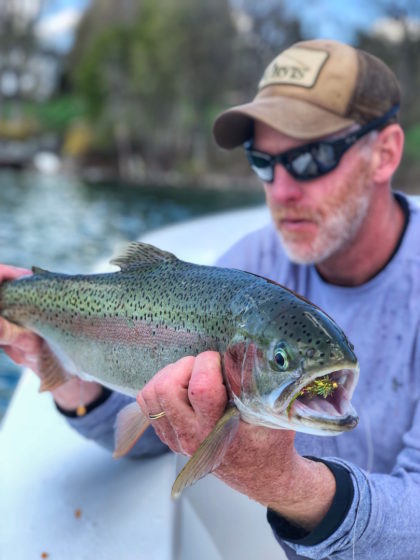 In Central New York and the greater Syracuse area, fly casters can join me to for a full-day or half-day of stream fly fishing for native and stocked trout on miles of productive streams.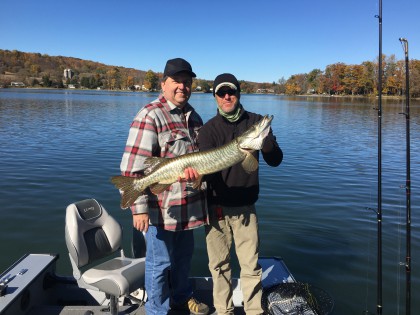 Numerous lakes throughout Upstate New York offer excellent warm water fly fishing for species such as smallmouth bass, carp, northern pike and tiger musky!

Fly fishing in the Adirondacks for brook trout, brown trout and lake trout is a pursuit that UGS has been specializing in for over 20 years. These trips are professionally outfitted and expertly guided. Backcountry trips into remote Adirondack trout ponds are available for individuals and small groups.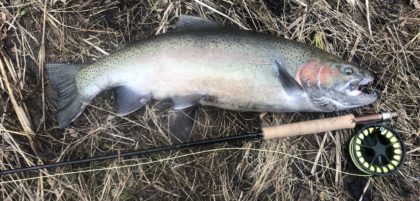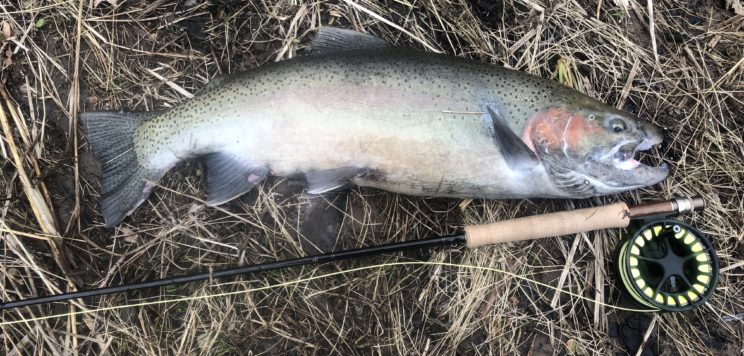 UGS guides can lead you on productive waters and show you effective techniques to catch trophy trout and salmon on a fly!   on one of the numerous Lake Ontario and Finger Lake tributaries throughout western and central New York. 
Upstate Guide Service promotes unique places, beautiful fish and friendly people.
If you are looking for fly fishing equipment, click on The Troutfitter logo below and support our local fly shop here in Central New York.
These guys know what they are doing and offer reliable, honest and friendly service and advice.
If they don't have what you need… They will get it for you! 
Please call or email anytime for more detailed information and please practice catch-and-release fly fishing.
Regards,
Mike
315.283.8871