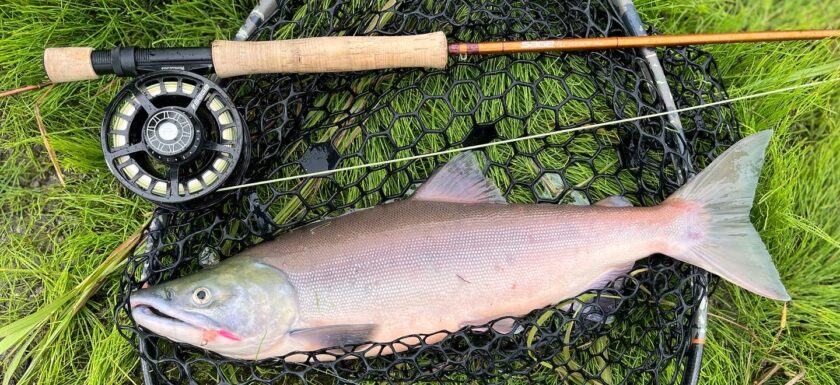 Fly fishing is a large part of my guide service. I have been teaching fly fishing and fly casting on the lakes, streams, and rivers of Upstate New York since 2003.  Lefty Kreh taught me how to cast on VHS tapes in the 90's. I have been consumed with mastering the presentation of the fly ever since.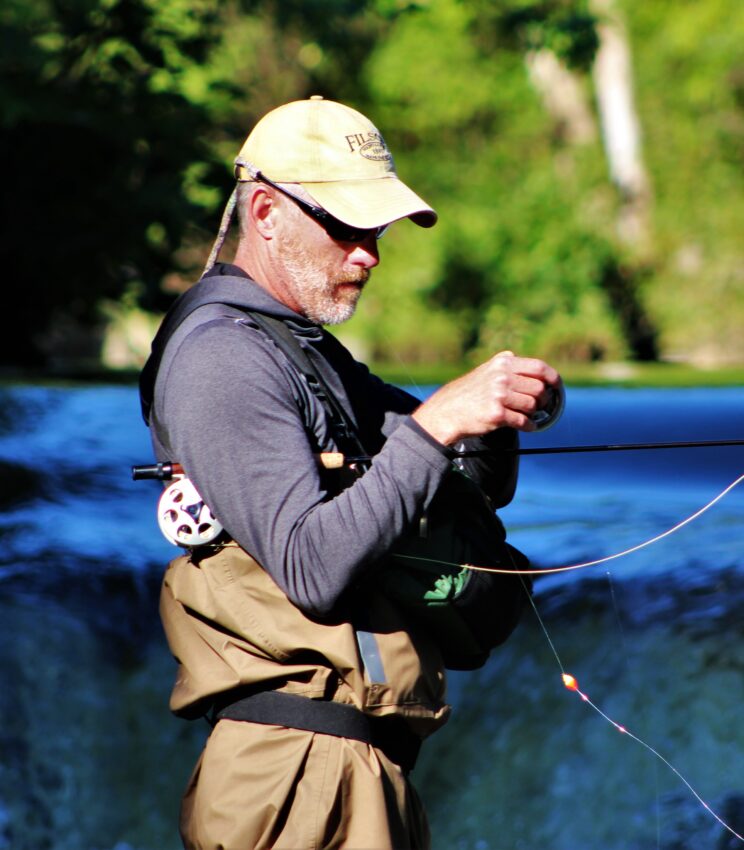 The year 2022 marks twenty years of guiding and instructing fly fishing. Over the course of two decades, I was fortunate to have hundreds of incredible opportunities to teach people how to fly fish. My approach to teaching fly casting has developed into a program that can help beginners progress quickly.
The sporting pastime of fly fishing — in the thirty years since I began — has changed. What began as a challenging game and fun way to catch trout, has evolved into an ultra-hip fashion show.
Fly fishers are an ever growing and fascinating sub-culture of people that passionately engage nature in its simplest form. We are army of conservationists and a loose affiliation of eccentric citizen scientists who organize and combat environmental degradation standing strong in support of coldwater habitat and the important issues that threaten their health.

If one is not careful, fly Fishing can transcend from a simple hobby into an entire lifestyle! It may be the remarkable environments that fly fishing brings us, or the many challenges of the game. The appealing nuances of fly fishing are attractive to many people. Fly fishing is fascinating and consuming and brings each of its participants closer to nature.
However you see fly fishing, wether as a pastime or a competitive sport (ridiculous), or a simple way to escape, relax, and rejuvenate; Like anything that demands your attention, the more you fly fish, the more you want to improve your skills.
On occasion, you will want to break the rod over your knees, throw it in the bushes, and start to think about golf. For those who persevere, and continue, the mechanics of fly casting will soon become second nature.
The backbone of enjoyable and successful fly fishing is learning the fundamentals of fly casting. To begin to learn to fly fish you have to understand the physical component of the fly rod and understand the basic mechanics of its purpose.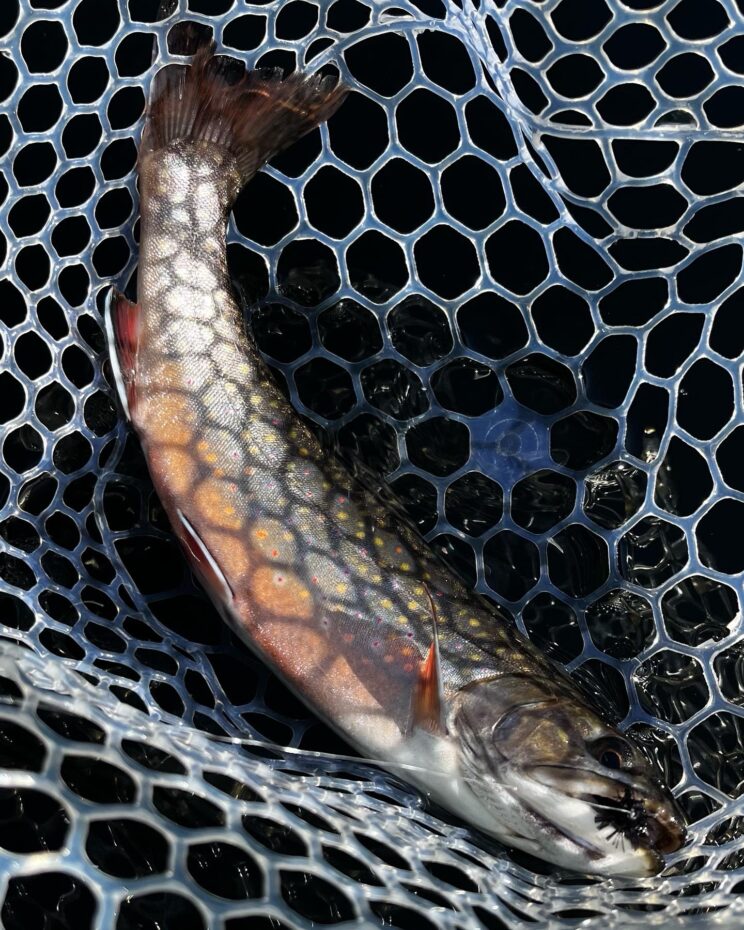 You will struggle at first for an indefinite amount of time. But if you stick with it, you will come to a point where your muscles and your brain become instinctive. Moving the fly from the air around you to the fishes mouth will become easy and fluid.
When that magic happens — and it will — you will have completed the beginners' phase and a door will open to a lifetime of different fly fishing challenges.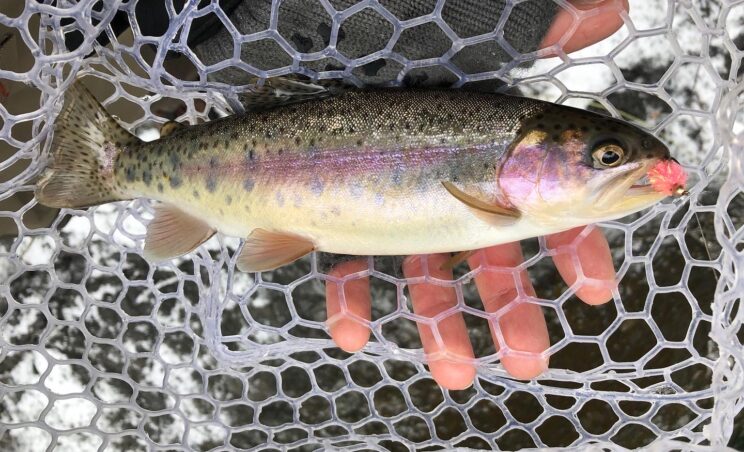 Besides the books and tapes, I taught myself how to fly fish. Teaching yourself to fly fish is a long and bumpy road. Relying on a friend to teach you, on the water, while your fishing, is not a great idea either.
Purchasing equipment before instruction is not recommended. Before spending a single dollar you should understand the type and style of equipment you require for the fly fishing that interests you.
Throughout Upstate New York, and much of the northeast, healthy trout habitat is easy to find. The creeks, streams, ponds, rivers, and lakes of the region provide enormous fly fishing opportunities. Fly fishing provides a healthy and active avenue for people to engage nature in their local environments.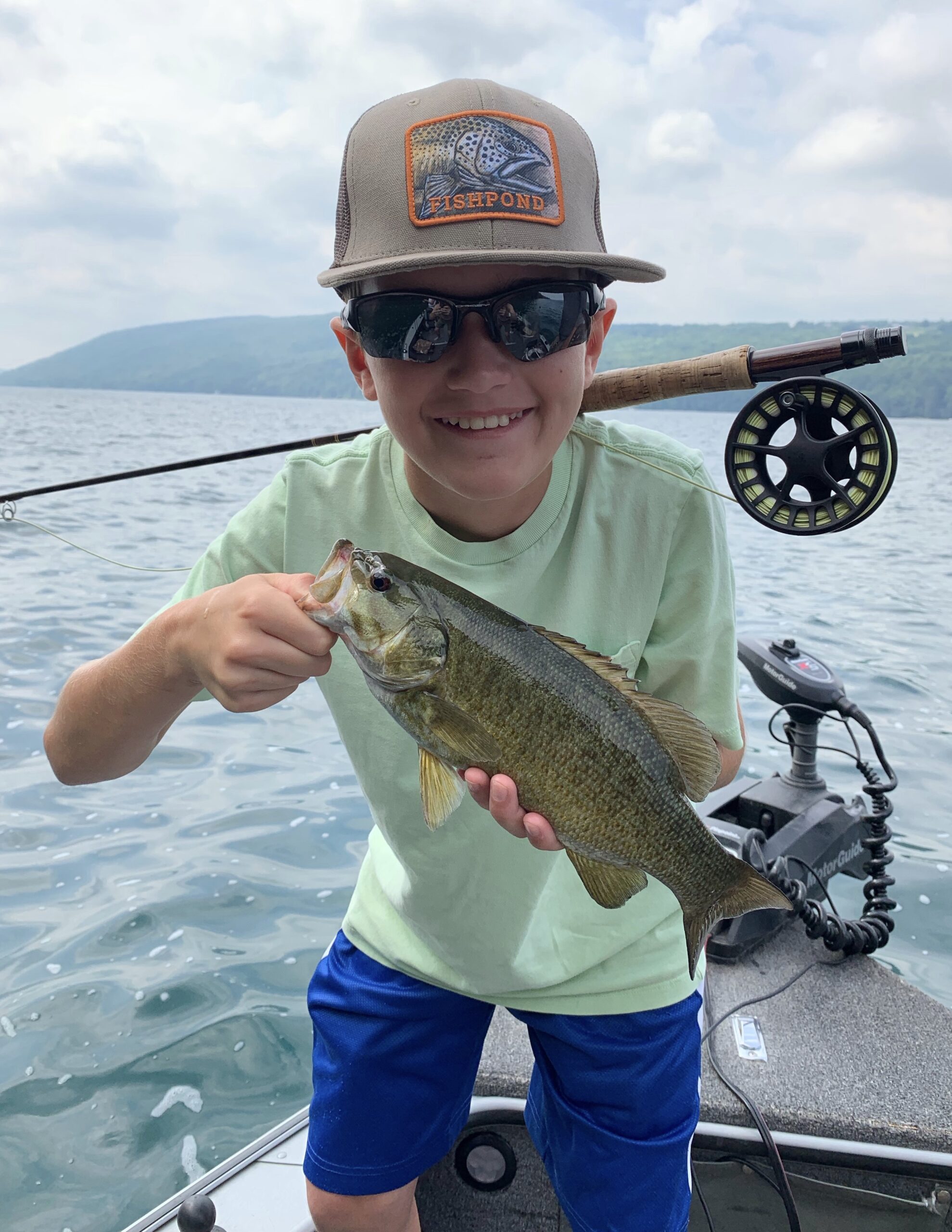 As you evolve into the world of fly fishing, you become intimate with ecosystems, learn to identify birds, plants…enjoy beautiful natural landscapes. You become engaged and find a kind of communion with nature. The fish are what we are after, but what we find in their pursuit, is what draws us back time and time again.
For an 'old school' fly fisher like myself…The catching of fish is the goal, but it does not define the game. Fly fishing is all about catching fish, yet nothing about catching fish. Fly fishing has grown, evolved, and changed in both perception and form due to its popularity.
The social media merchandising of fly fishing distracts us from what fly fishing truly is. It is a modern-day phenomenon. Fly fishing is a healthy and satisfying activity in any form. It is not for everyone. But for some it is everything.
I provide four and six hour on-the-water fly fishing instruction sessions for beginner and intermediate fly fishers throughout the summer season in the Eastern Finger Lakes, Central Adirondack, and Northern Catskill regions. Individuals and small groups are welcome. Feel free to call or email for more information.
315.283.8871