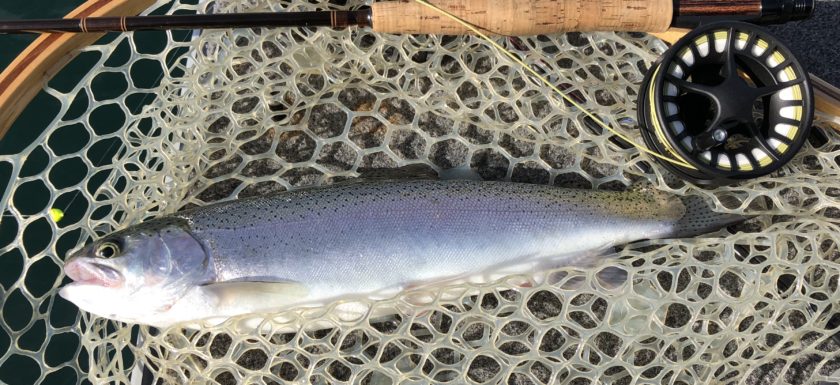 My first fly rod was a two-piece fiberglass Wonderod made by Shakespeare. It had metal ferrules, awfully-wrapped, cheap guides, and a chipped cork handle. It was a terrible fly rod. But the only one I had.
When I first discovered it (resting on two nails hammered into the floor joists of my fathers workshop) it was wrapped in a musty cloth sock and covered in years of dust. I was around 14 years old, and I took the rod out of the basement shop and lashed it to the frame of my BMX bike with rubber bands and bread ties. My father watched as I affixed the rod to my bike and seemed to enjoy the fact I had found it.
As I continued to prepare for my evening fishing trip to the Erie Canal, my Dad went down into the basement shop and came back with an old Phlueger fly reel, which was wound with a cracked Cortland fly line and a hopelessly-curled monofilament leader.
This "off-the-shelf" fly fishing stuff had been sitting around in my Dad's workshop for a few decades. I think my Dad enjoyed my ambition, but perhaps more likely; He knew the stuff was antiquated junk, and therefore he had no real vested interest as to its future well-being.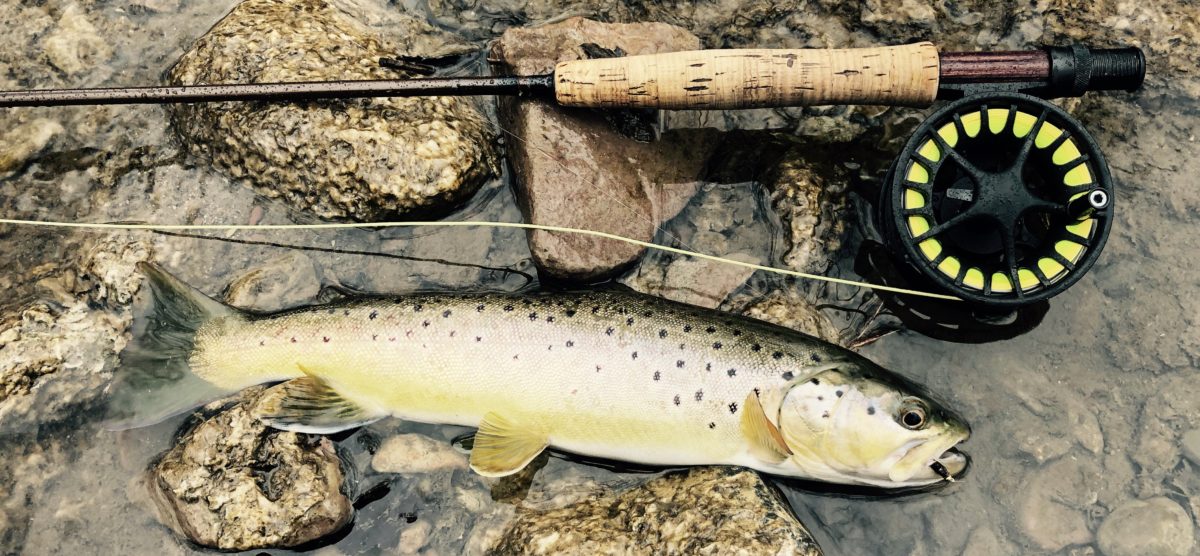 Many bluegills in the the Erie Canal felt the wrath of that Wonderod. Flies bought at the village hardware store worked great. Especially the yarn ant patterns that came in a two-pack for 75 cents. The rod, rigged with a yarn ant — or anything, like a red piece of handkerchief on a hook — was also killer for catching bull frogs.
Looking back, it is hard to believe that this rod was at one time, in the early 60's, considered high-technology. What I could see then. And still see now; Fiberglass makes mediocre fly rods at best.
In my shop is an old army trunk that my grandfather dragged around the world for his Uncle Sam back in the 40's. The trunk is now full of Outdoor Life, Field and Stream, and other sporting magazines from the 70's, 80's, and 90's. It is a fine collection of outdoor writer bullshit from decades past.
My guess is somewhere, in those glossy, old pages, somebody wrote a piece about the demise of fiberglass and the entry of high modulus graphite into the world of fly rods. But maybe not. Some digging through the piles and flipping of the pages of those old antiques of outdoor publishing revealed no clues.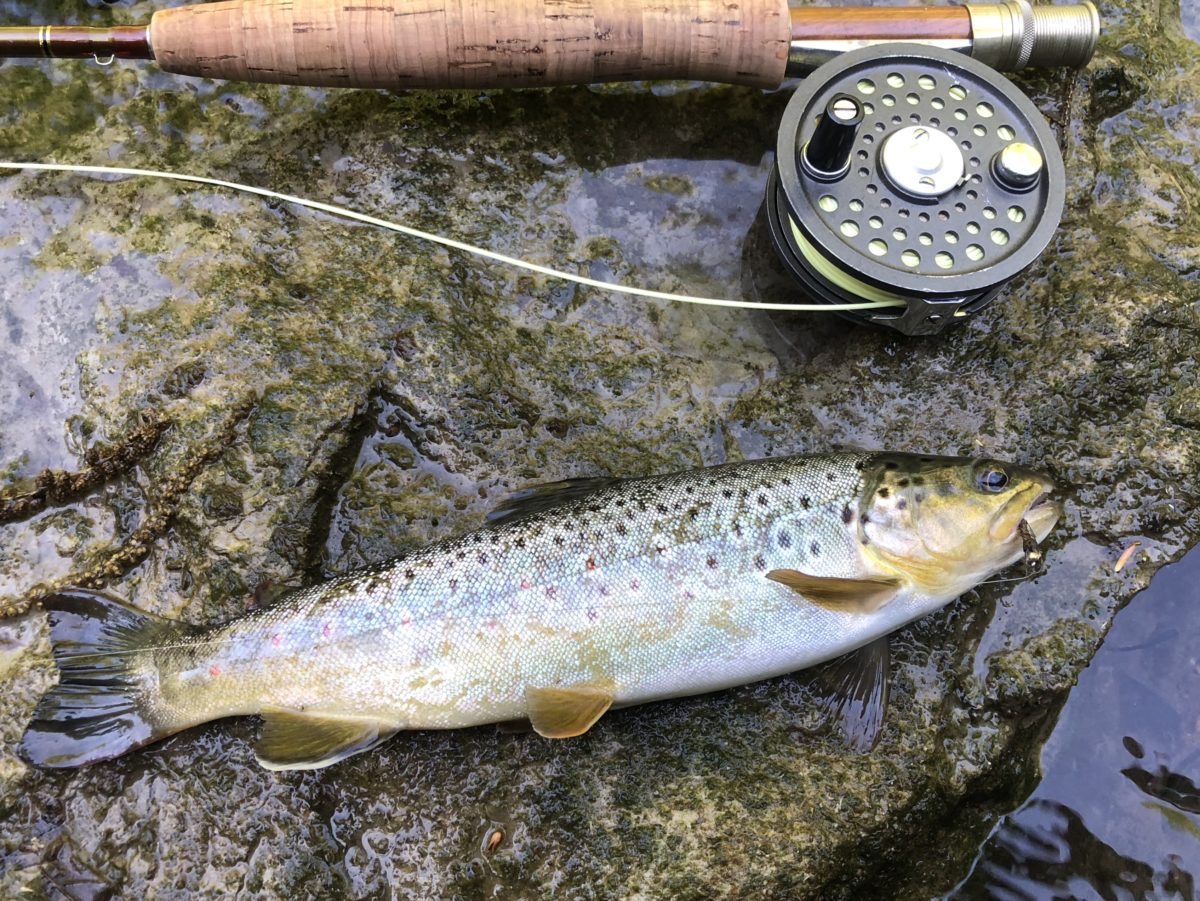 In my opinion, fiberglass lacks the characteristics that makes a fly rod good. From conception, it is too flexible and heavy, lacks inherent power, and is too limber to be accurate.
As my fly fishing advanced, through decades of guiding, I never considered a fiberglass rod as a useful fly fishing tool. Part of that reason is the result of my early experiences, but most of all, it is the fact that the world of fly fishing rod manufacturers departed from fiberglass many moons ago.
When I think of fiberglass fly rods I cannot help but think of canoes. Canoes are my favorite item. Fly rods second only to the canoe. As a simple watercraft that is efficient, light, dexterous, seaworthy, and tough — a well made backcountry canoe is a very sexy creature to me.
Canoes are inherently attractive. Some more than others. The ultra-light carbon fiber and kevlar Adirondack backcountry-style canoes always catch my eye. Most of them I see without a scratch lashed on top of late model Subarus with out-of-state plates.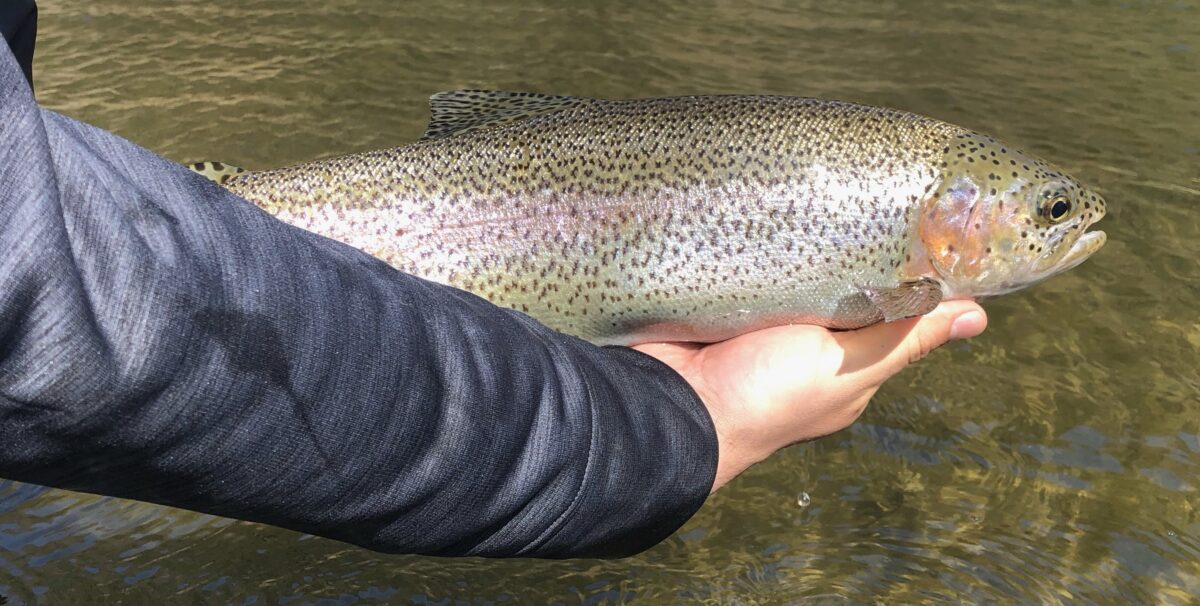 In the late 90's myself and a friend built canoes in a shop in the Adirondacks. The finished canoe hulls we produced were not esthetically immaculate. But they were plenty handsome. Well-designed, tough, and affordable. They were — are — the perfect animal for paddling in the Adirondacks today just as they were 25 years ago.
In a polyester and fiberglass composite lay-up we produced a 28lb. 12 foot solo, a 30lb. 14 foot solo tripper, and a 16.5 foot tandem that came in just under 58lbs. Each canoe had custom basswood, ash, or cherry trim.
Fiberglass was the most common material we used in canoe hulls back then. It was cheap — strong enough when layered proper — and easy to work with. Fiberglass cloth came in a variety of weights. Our business was called Adirondack Canoe Supply and our solo canoes were quite popular. We built at least a hundred of them in about five years time.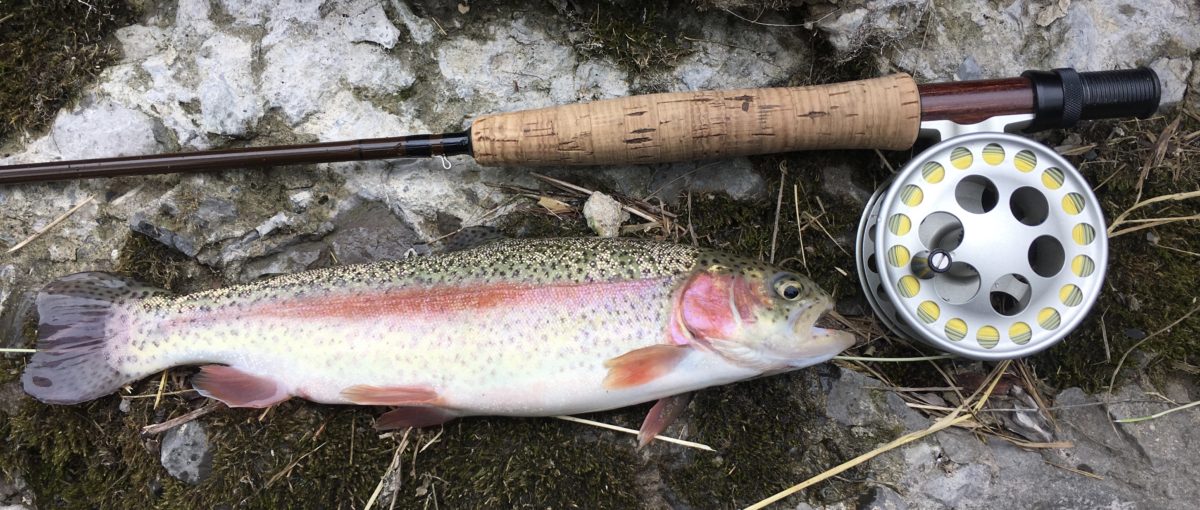 The arrival of kevlar aramid and carbon fiber cloth was a game changer. These new high-tech synthetic cloths were much more expensive and superior to fiberglass. Canoe construction is more difficult and time-consuming with these fabrics, but the canoes they produced were superior to the glass ones in every way. Thus the evolution of the canoe. So similar to that of the fly rod.
We made some money building canoes in that heated shop during the long Adirondack winters. It was a dirty job (epoxy fumes, etc.) but enjoyable. Eventually we stopped production. Things in the world of lightweight canoe construction were changing rapidly. As were things in my twenty-something life. Looking back, I wish I had continued to grow that business.
In todays world of expert-engineered, high-modulus graphite and composite blanks; It is interesting to see fiberglass fly rods being promoted as fine fly fishing instruments. A Bass Pro Shop graphite II fly rod will outperform any fiberglass fly rod I have ever seen and you can buy one for less than $100 dollars.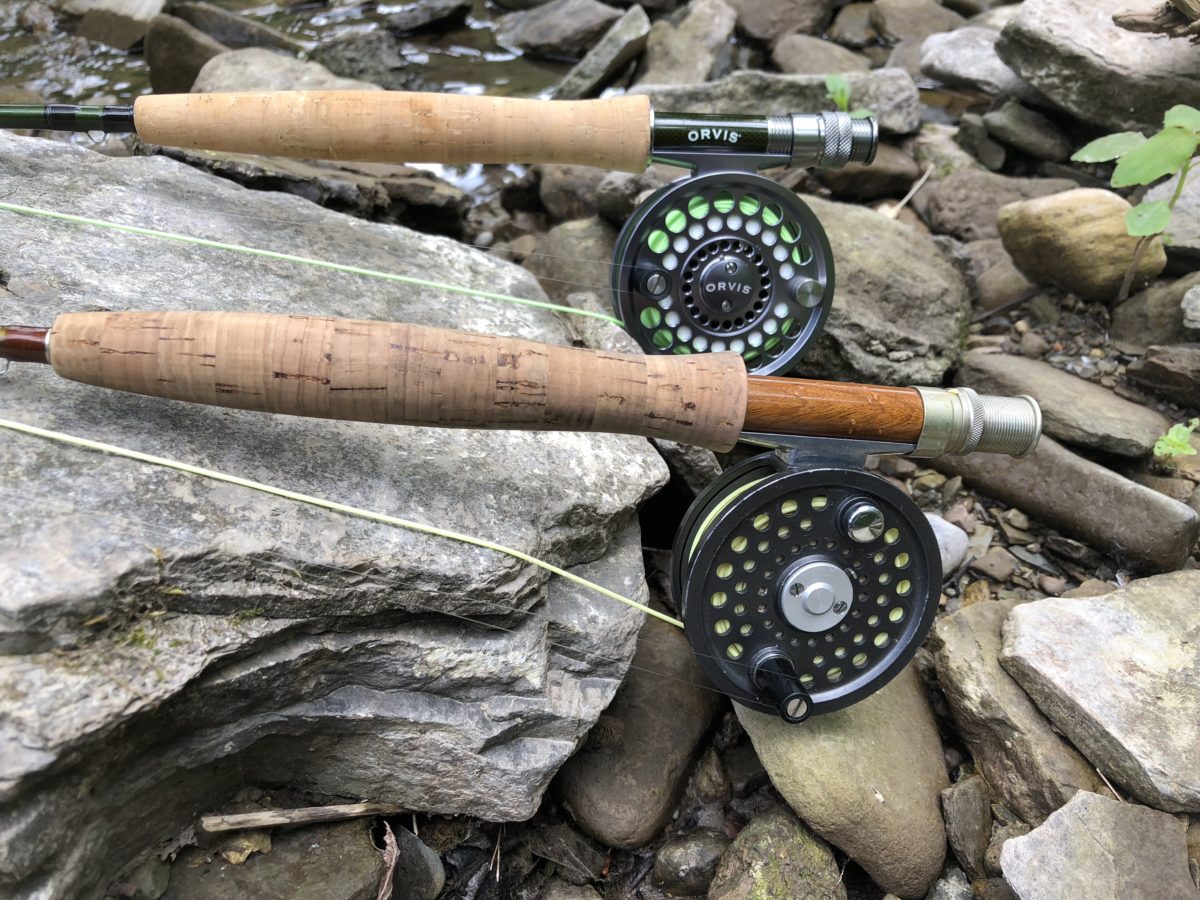 Fiberglass blanks lend themselves well to decoration. Because the blanks are cheap, some home rod-builders are producing and promoting them…Regardless of the fact that the fiberglass fly rod is a wand poorly suited for its task.
The promotion of anything related to fishing is subject to the premise: Is this product created to catch fishermen or fish? In the "business" of fly fishing — with its new found home in social media marketing -it seems the amount of gadgets, paraphernalia, shit-you-don't-need…It is astonishing in both volume and variety.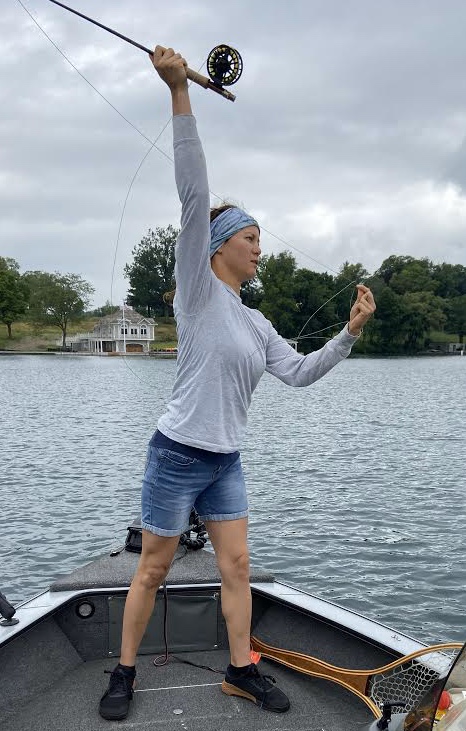 In the evolution of high-modulus modern fly rods fiberglass was lost. Bringing fiberglass rods back is because the blanks are cheap and much simpler for the rod builder to work with than graphite. Threads and colors stand out strong and eye-catching against the often transparent or translucent fiberglass blanks. It is a great canvass to the artist. And rod builders are, at heart, artists.
Fiberglass canoes, like fiberglass fly rods, are becoming obsolete. For the very same reasons. The material is heavy, lacks strength, and just does not have the integrity comparable to todays high-tech materials. The end product is, overall, poorly suited for the job it was designed to do.
Fiberglass fly rods may be pretty and on occasion even get the job done. In the world of professional guiding however, sub-par equipment detracts too much from the value of my guests time spent angling. When it comes to canoes and fly rods; Performance is everything. Appearance is nothing. The best tool for the job is always the one to use.