Stillwater Fly fishing is excellent in Upstate New York. It is a challenging, exciting and enjoyable way to fish on the many trout lakes in the region. The eastern Finger Lakes and the Adirondacks provide great stillwater fly fishing!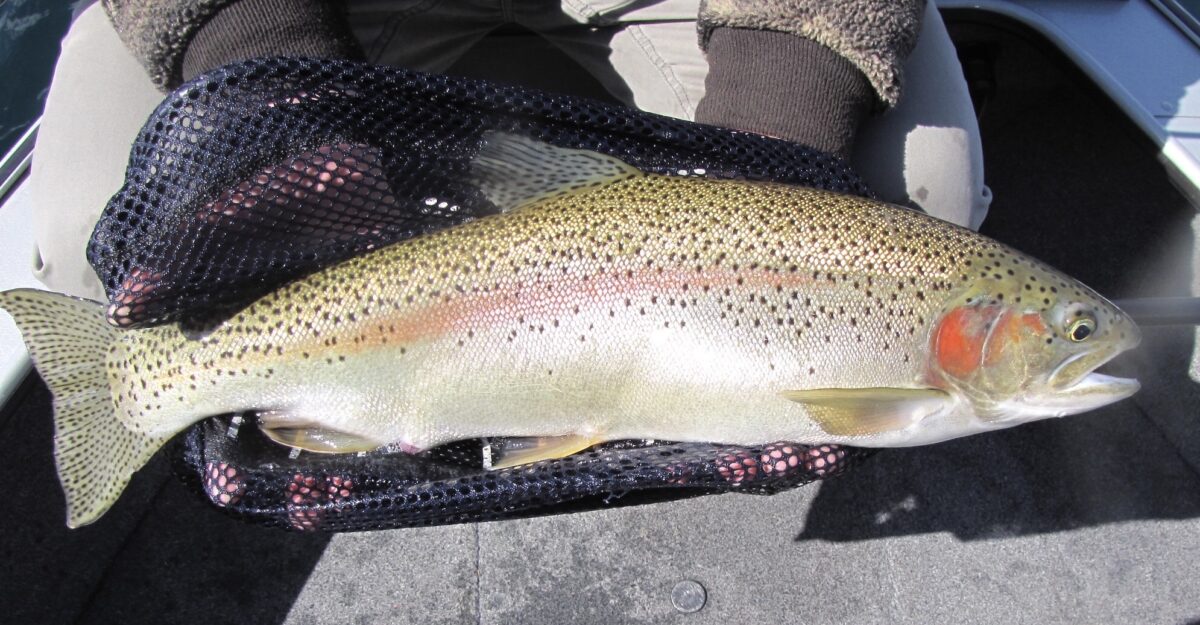 Upstate Guide Service has been guiding avid fly casters as well as beginners on the trout lakes and ponds of Upstate New York for two decades.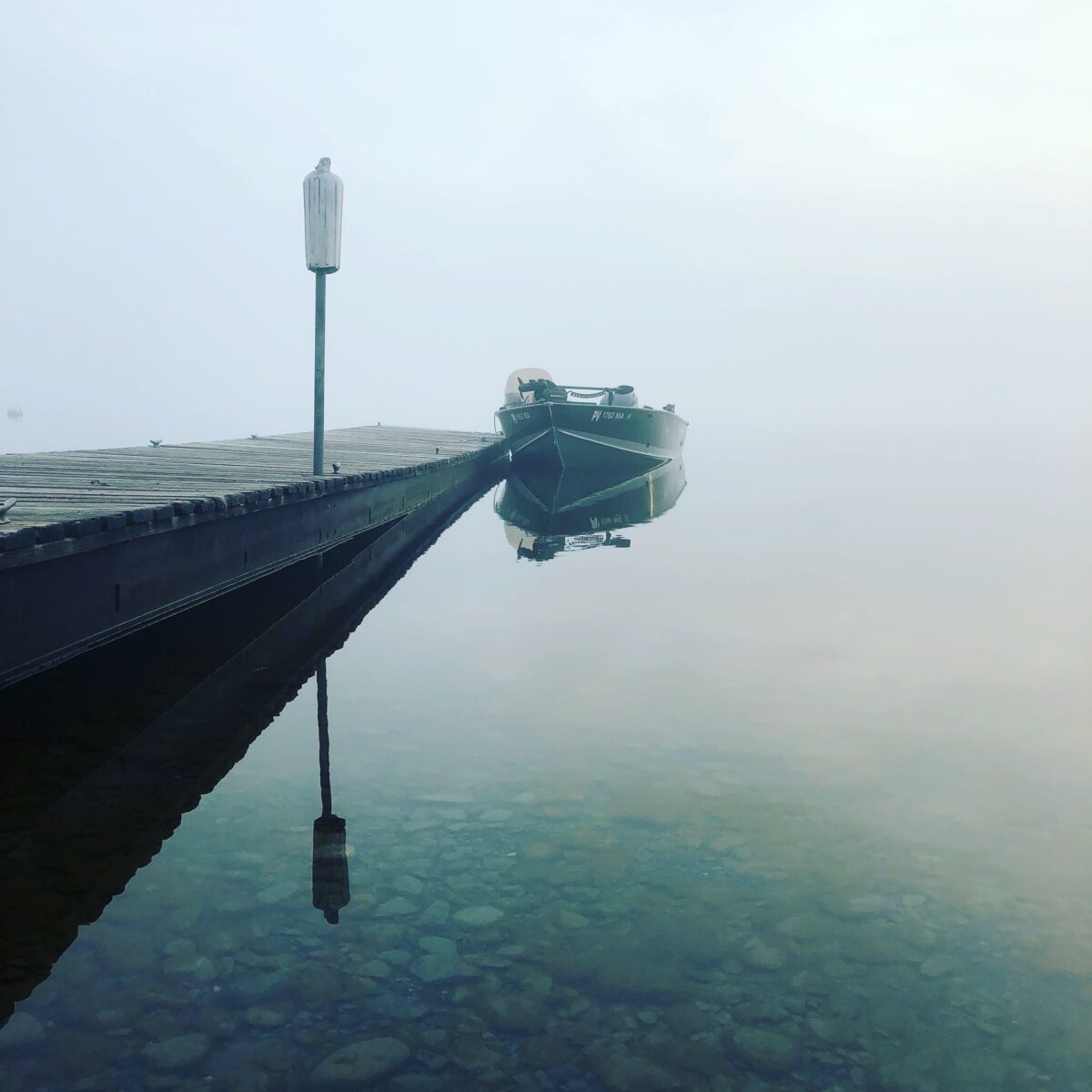 Anglers can learn advanced fly casting techniques from the deck of a state-of-the-art Lund fishing boat customized for fly fishing big lakes.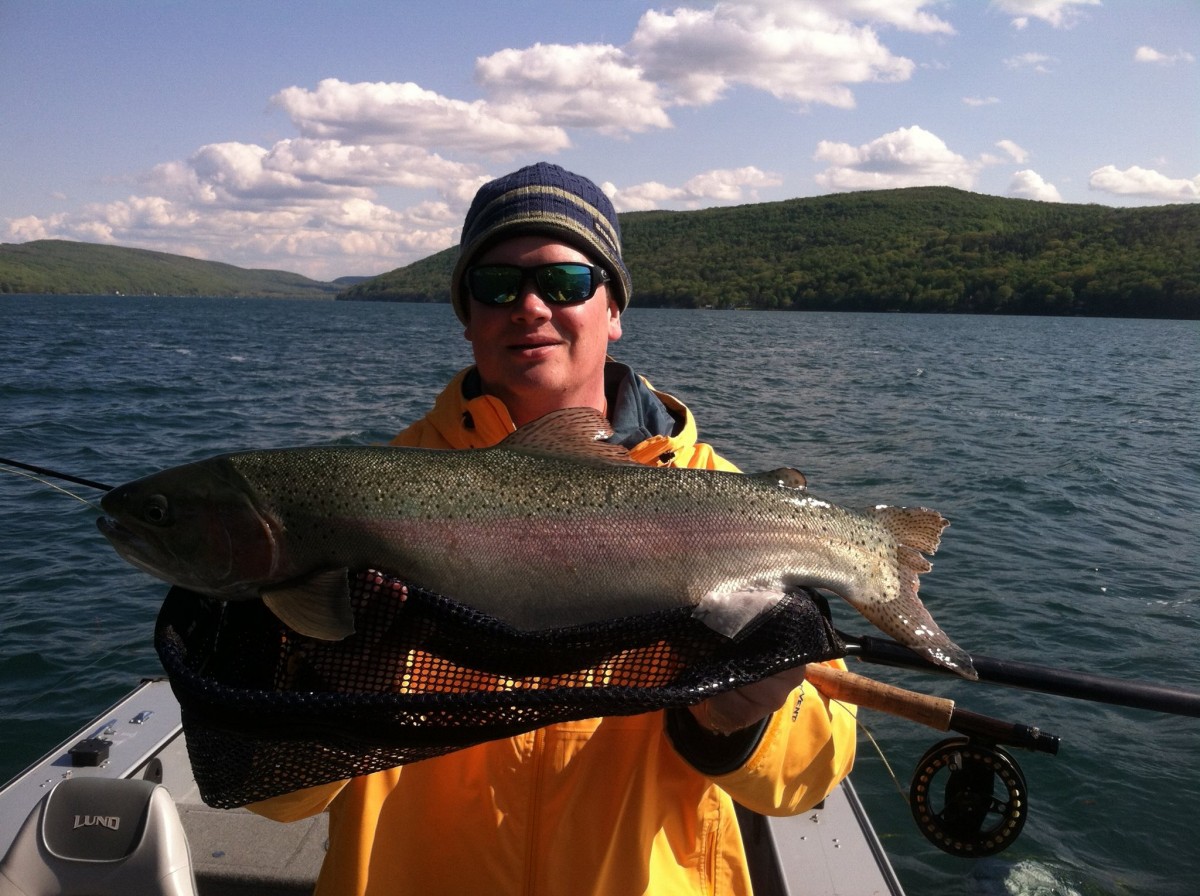 The solitude of the lakes and ponds, coupled with big trout on flies, makes for enjoyable days spent on the water.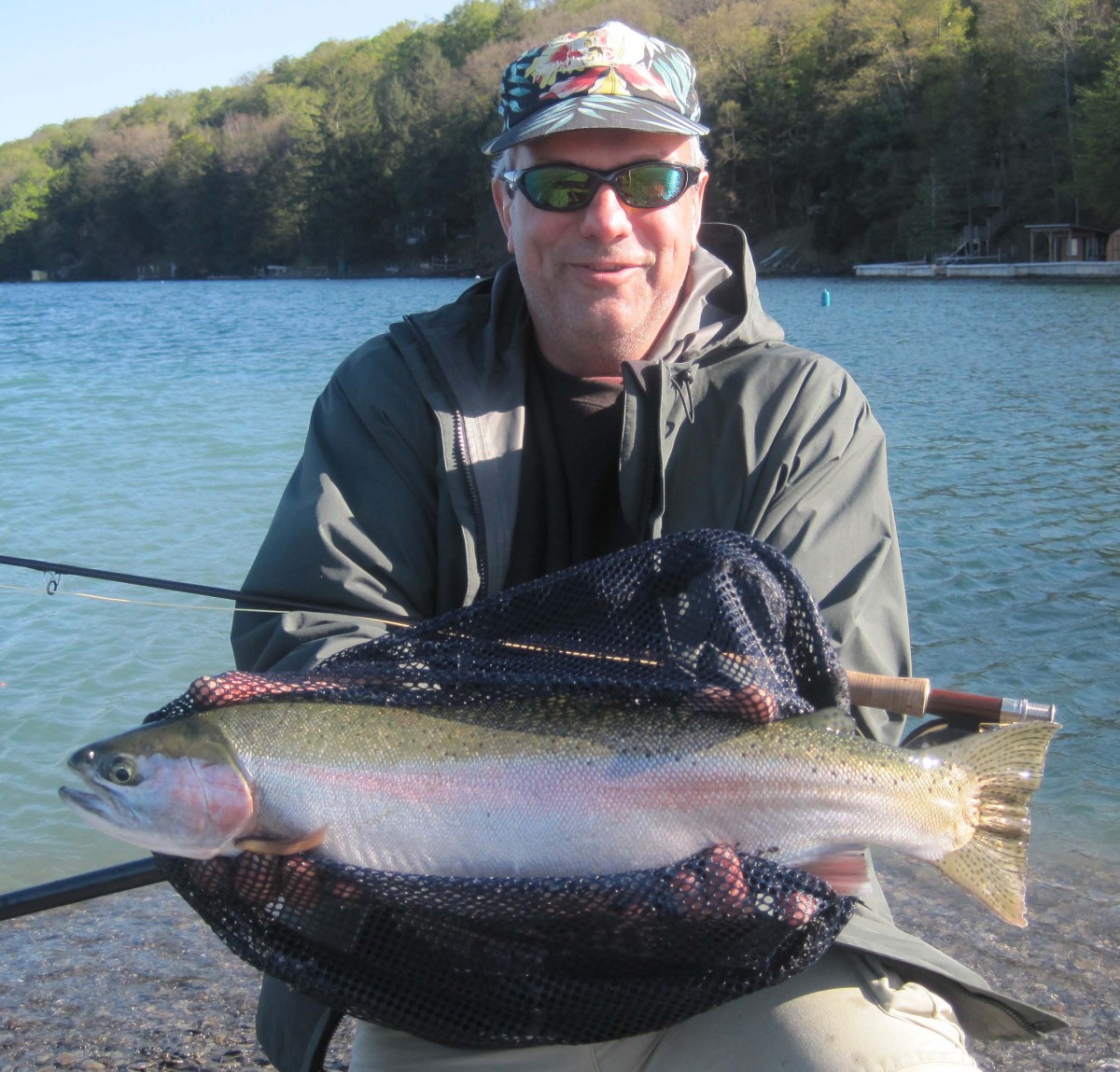 Half-Day and Full-day trips are available for one or two anglers. The deck of a boat is an ideal place to learn the mechanics and fundamentals of fly casting!
Please call for more detailed information.
315.283.8871