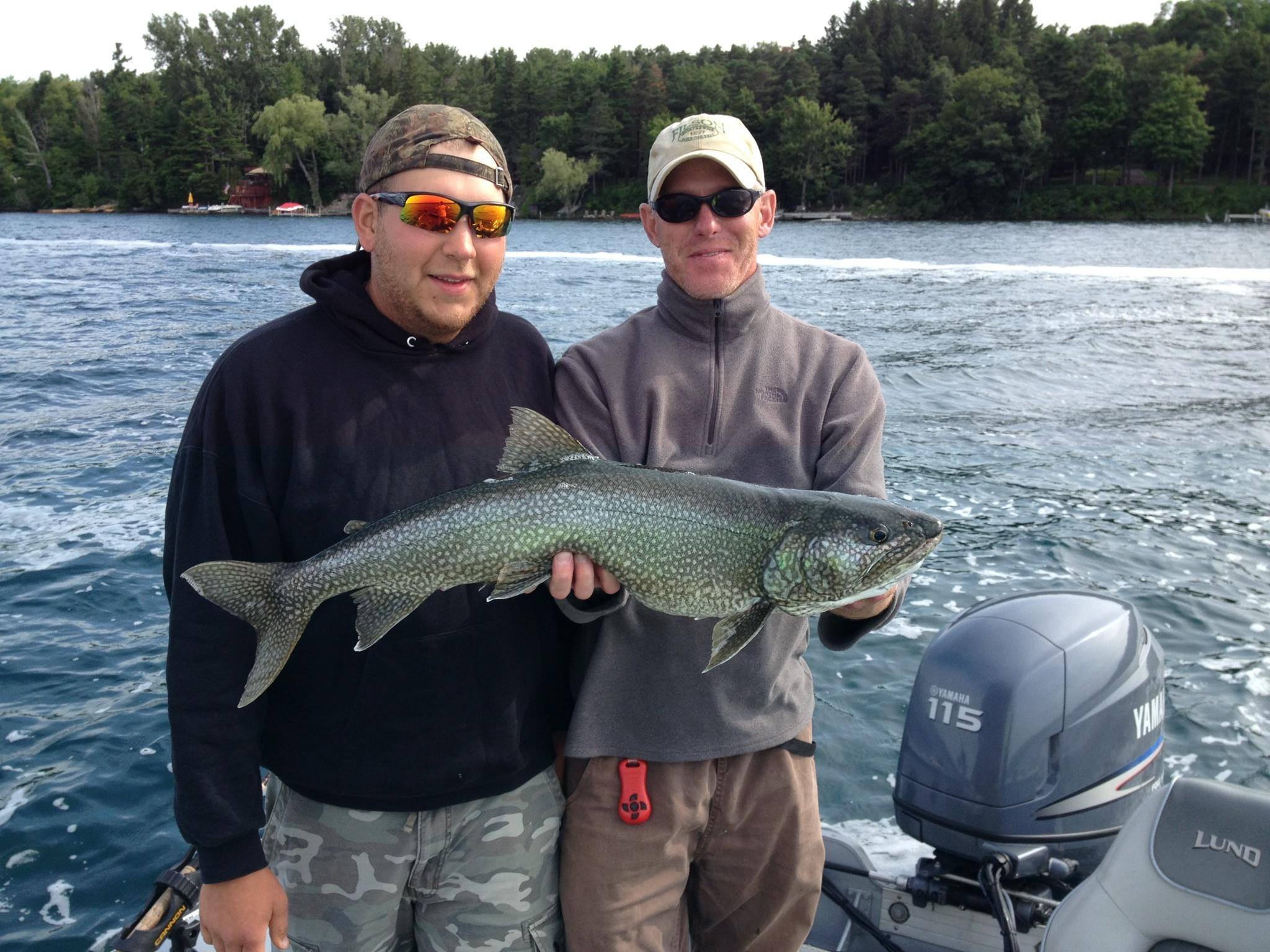 May was the month for Lake Trout for Upstate Guide Service. This blog showcases a few pics of some of the finer specimens brought to net and released on board The Grey Ghost 2 this past month. All fish were caught on medium fast action spinning rods and 10# test with jigs.
The handsome male above is a native, or wild Lake Trout. This fish was seen before it was caught. I was out with guests in early May and noticed it chasing and eating stock trout next to a shallow shoal in 14 FOW. The next day I went back and caught it. It's belly full of stock trout no doubt.
Everyone has a job to do.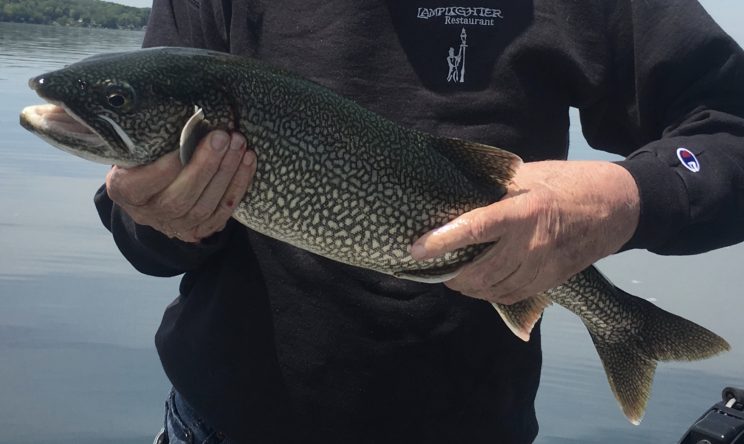 As the month of May progressed and water temperatures climbed the lakers began to retreat from spending the day in shallow water. This handsome male above was caught in 90 FOW on a bright calm and beautiful day in the middle of May.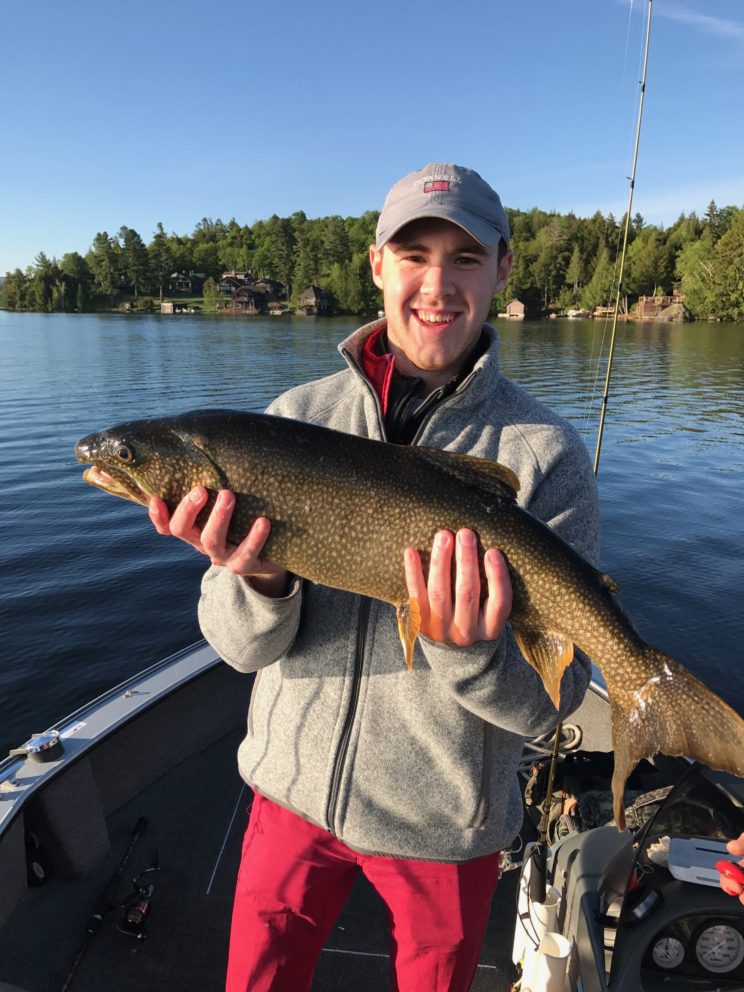 The lakers' in pics above and below were landed and carefully released on Memorial Day Weekend of 2017. Each was about 28 to 30 inches in length and weighed about ten pounds. If you look closely at the laker in the above pic, you will see it is missing its left pectoral fin. The lake trout in the picture below was missing its right pectoral fin. This may reveal that these fish started life in a hatchery pond. The hatchery managers often clip a particular fin so fish can be identified as to what year they were stocked, thus revealing their age. After speaking with NYSDEC Regional Biologist, it is very possible that the trout above and below were stocked in 1996. Which would make them over 20 years of age!
Adirondack lake trout specimens like these are not uncommon in many of the suitable lakes within the six million acre park. The lake trout is a resilient and tough fish that has a long life cycle and makes for exciting sport fishing with light tackle amidst beautiful scenery.

Hope you enjoyed the pictures. Lake Trout fishing continues for Upstate Guide Service, but as we enter the long and buggy days of June, stream fly fishing and finesse fishing smallmouth will be taking center stage.
Peace,
Mike