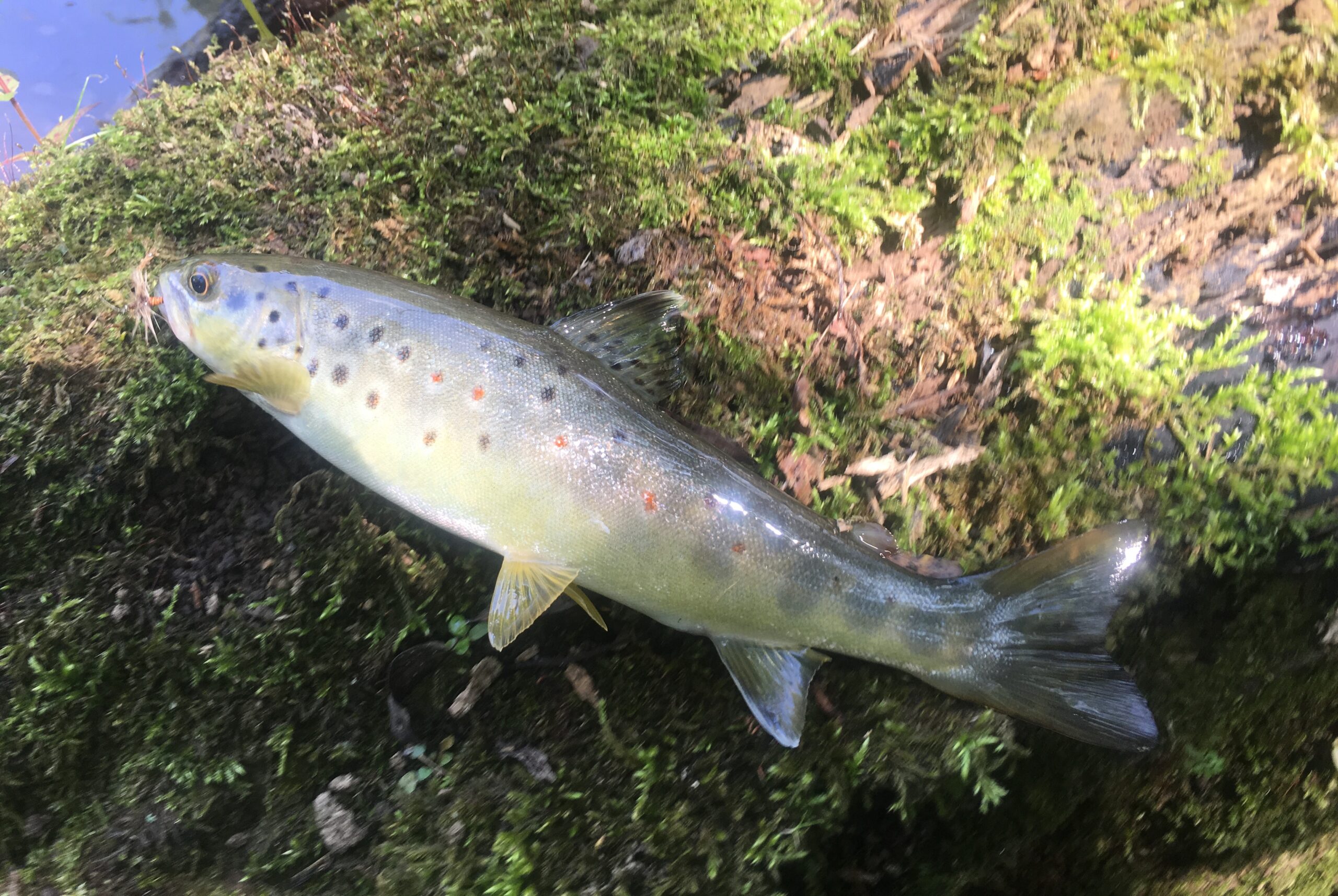 In 2018, after entertaining several public forums across New York state, the DEC fisheries managers reversed their inland trout stream management policies. After some 75 years of put-and-take, hatchery-fueled stream management, they abandoned their course.
In the management, of anything, a drastic 360 degree turn in procedure, an abrupt change of path, is interpreted as a serious correction. In this case, 75 years of inland trout stream management based upon an in depth stocking program, was deemed no longer suitable.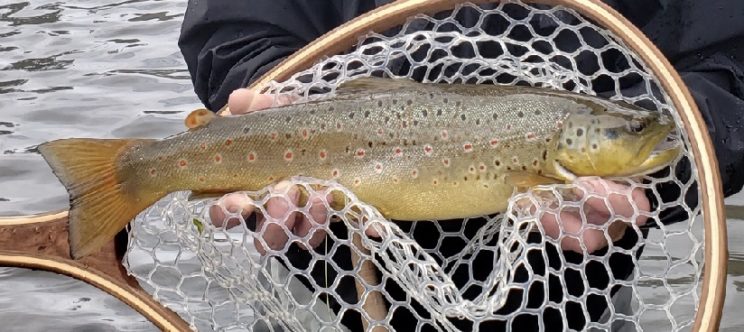 The creeks, streams, and flows that make up the inland trout waters of New York State have changed over the era for the worse. The watersheds, overall, have not improved. In health or habitat. They have only declined. This may be one reason for the NYSDEC's sudden change of course.
The State of New York came late to the game. Most states with waters that support wild trout have reduced — if not eliminated — put-and-take hatchery trout management. New York State dragged it's felt-soled boots in joining.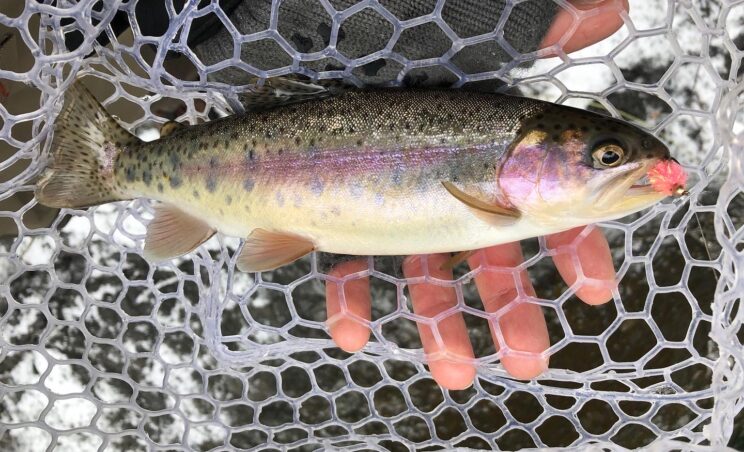 Less stocking and more habitat improvement is a philosophy I have always believed in. This major shift by the NYSDEC to decades of mismanagement is an admittal that the artificial rearing of trout in concrete ponds and their release into all trout holding waters, was not the answer.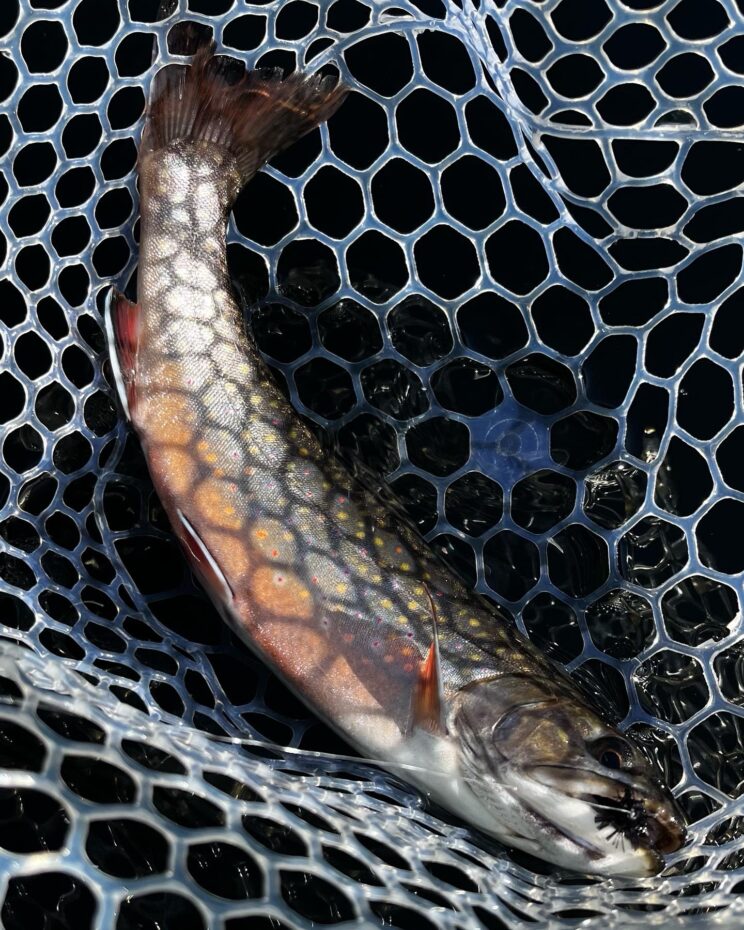 Today there are only two county operated trout hatcheries left in New York State. One in the Catskills, and the other, right here in Onondaga County. At one time, most counties operated trout hatcheries. But, over time, most realized it was not cost-effective, and they shut it down. They looked to the state to shoulder the "necessary" burden, cost, and responsibility of trout rearing.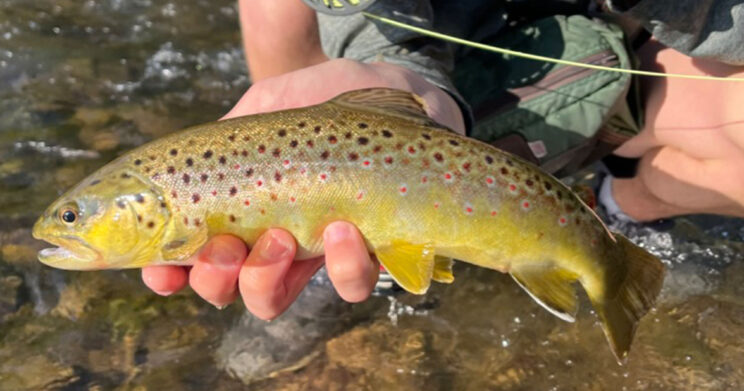 As a conservation effort, for improvement of habitat, what has the millions upon millions of tax dollars — spent over the last 75 years by the combined state and counties — done to improve and conserve the trout habitat of our inland trout streams? This is not a sarcastic statement. It is a legitimate question. What percentage of the budget concerning inland fisheries — over the course of the last 75 years — was spent to improve habitat and preserve wild trout and wild trout streams?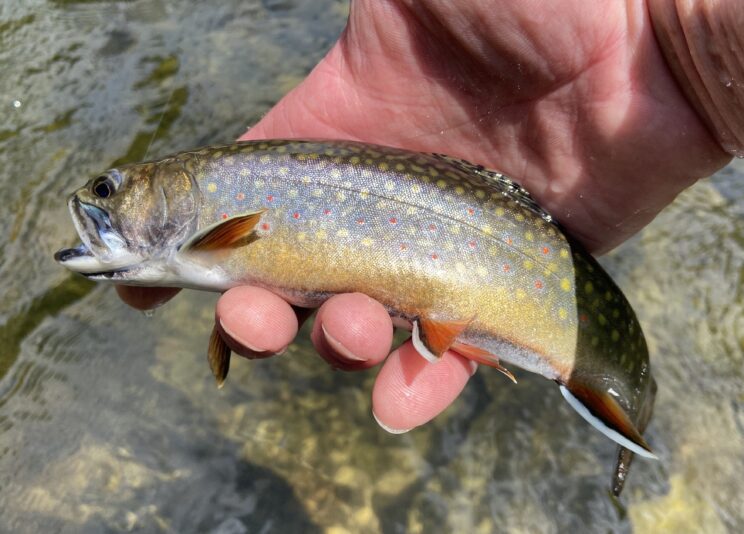 An example of this is a favorite local trout stream, Nine Mile Creek, which is reported (or purported) to have more trout per acre than all other nearby trout streams. Nine Mile Creek exists as the most stocked trout stream in the region, if not the state. While trout stocking may be a contributing factor to the volume of trout in Nine MIle Creek, it is the fertility, geology, and healthy ecology of that makes it a wild trout factory.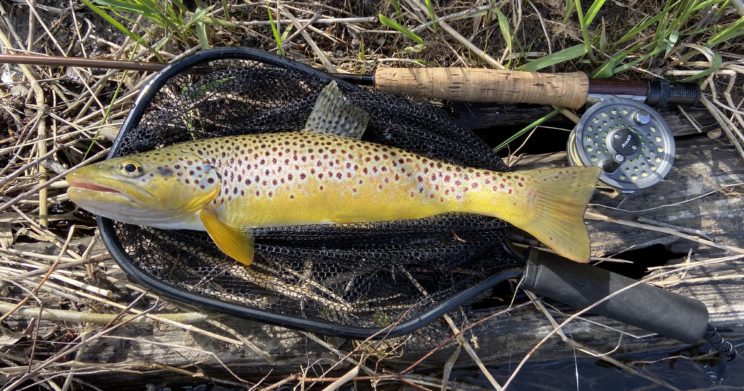 There is a homogenous belief, among most fly fishers, that the addition of stock trout to a healthy trout stream (one that is quite capable of creating wild trout on its own without the addition of stock trout) has a negative impact. The poor genetic make-up of stock trout will dilute the superior genetics of the natural wild trout. Also, it is thought, that stocked trout compete with wild trout for habitat and food. Creating an unnecessary hurdle for the wild trout's survival.
Sucn premises about stock trout may not be fact. There are scientific studies that argue the opposite. If they are true, if stock trout put into wild trout waters have a long-term negative effect; Why did we do it for 75 years? The answers to that question may have nothing to do with the protection and conservation of wild trout fisheries, but more to do with dollars and low-level politics.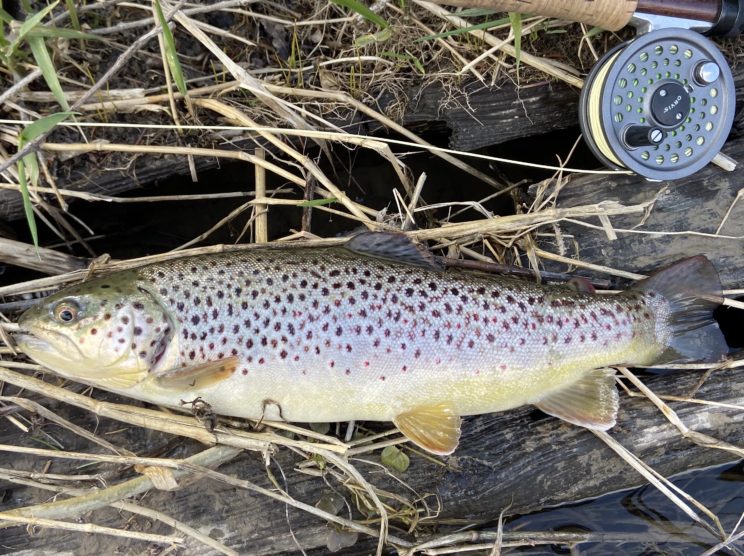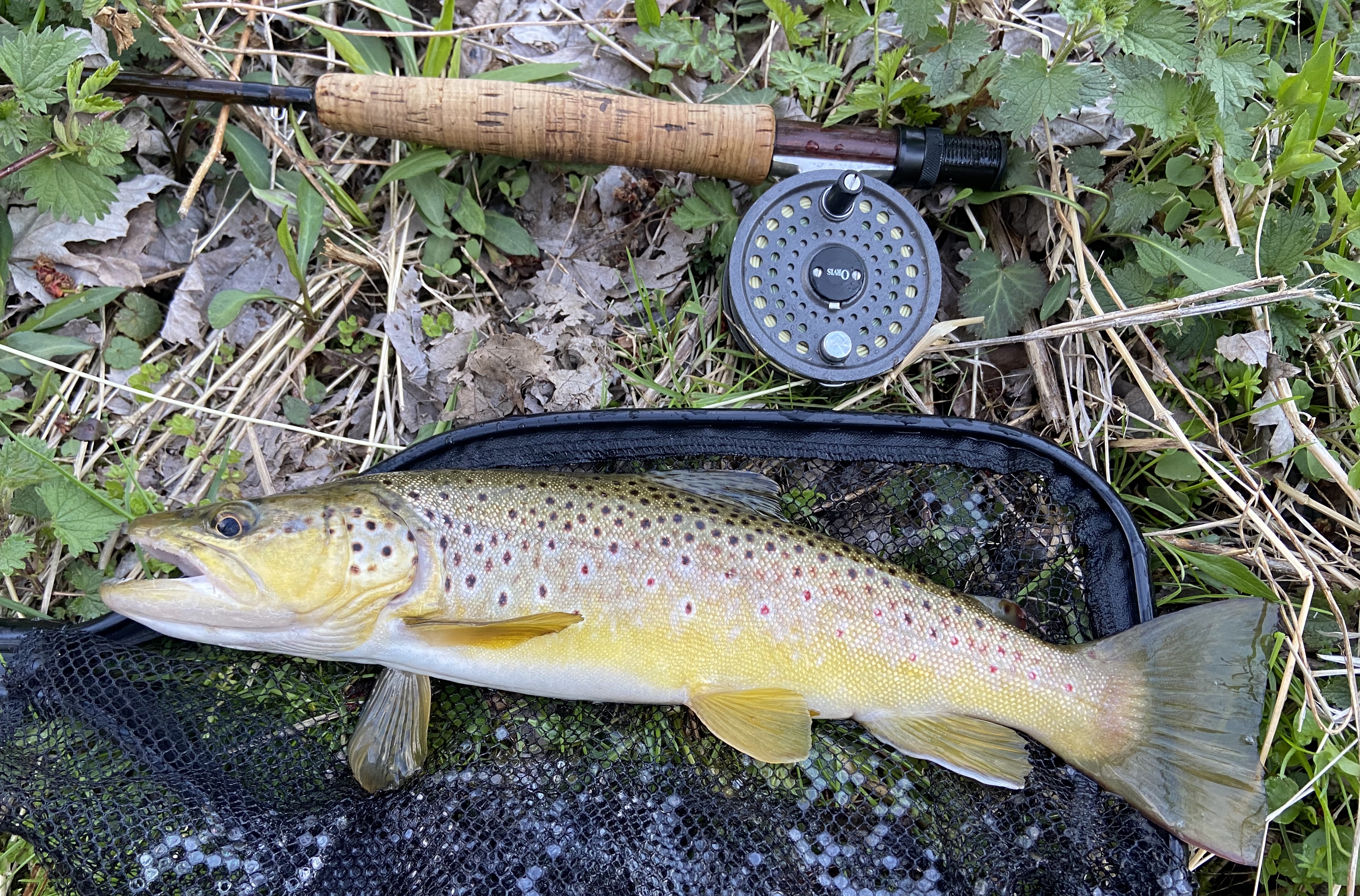 What is clear is the public forums created an overdue and major shift in the way the state now sees inland trout waters. In an almost complete abandonement of put-and-take, the inland trout streams are on a different course than the one they had been flowing for the last three quarters of a century.
This change in course, the reduction of stocking of inland trout waters, the acceptance that this past practice has a long-term negative impact on the health and survival of native wild trout, is the future. The input of public forums leading to this minor revolution is perhaps the real gem of this story.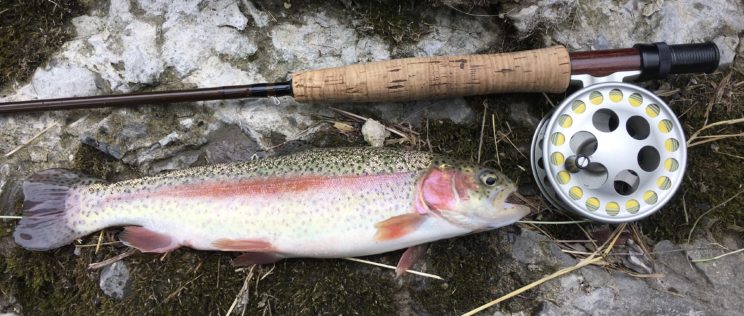 The hook-em'-and-cook em' trout anglers have not been left with empty stringers. Inland trout streams are still a matter of special regulations. In most trout streams across the state anglers are still allowed to smack a few trout over the head each day and take them home to consume. Total protection of the pretty little trout that live in the backyard creeks of Central New York will never be an entire thing.
An anology I have used to try and enlighten people on the ethos of catch-and-release trout fishing includes the spotted salamander. Perhaps not the best anology, but it entertains me. And if you have noticed, my opinionated blogs, often, are created to entertain myself; To give life to my own far out notions.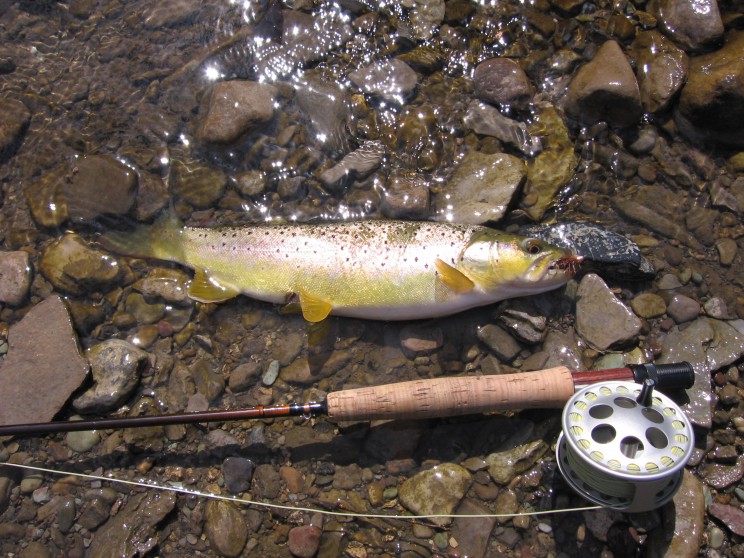 Imagine the spotted salamander was tasty and was challenging to catch (especially on dry flies). Would we have managed them for consumption and sport? Would we give them an open season, creel limits, and allow people with sporting licenses to invade the vernal pools in which the salamanders live and reproduce, to catch them, gut them, and take them home and eat them?
The spotted salamander does not taste good — I imagine. It is not a challenging and cunning object of angling pursuit. But what is the intrinsic difference, in an ecological sense, between a spotted salamander and a wild brook trout? Each require intact healthy forests and wetland habitats to exist. Clean water and healthy environments. They are both important creatures in the ecosystems. Both creatures that we should protect.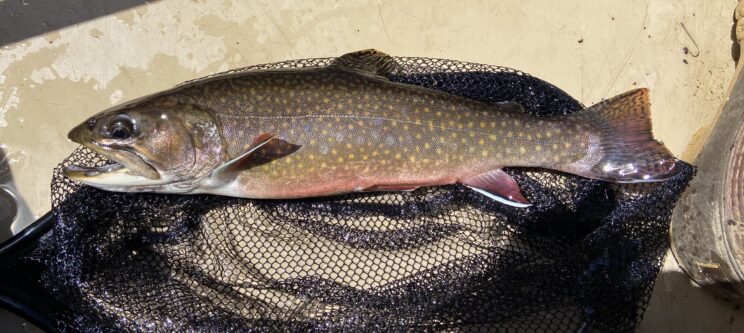 If you showed a clasroom of fourth graders a picture of a wild brook trout, and one of a spotted salamander, and asked them which one they would rather bonk on the head, kill, and eat…They would likely choose neither.
Why some species hold more importance than others is obvious only to the biologists that are paid to manage them. Government biologists make the rules based upon their perception of public opinion. The 2018 public forums in regard to inland trout streams forced the biologists to make decisions upon actual public opinions.
Peace.
Mike