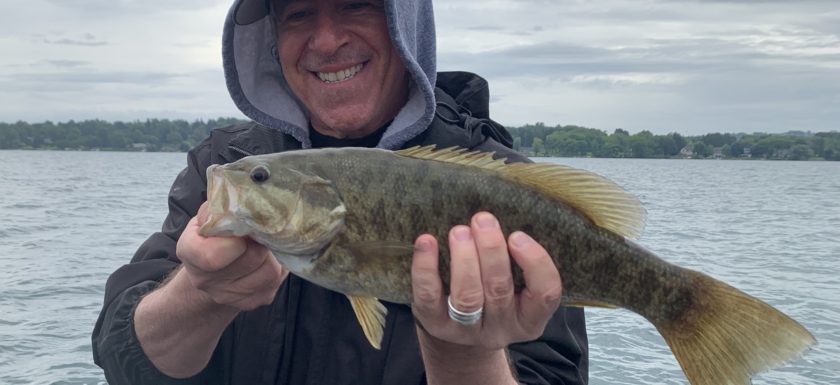 As a light tackle angler on the lakes of Upstate New York I do not chase fish with mechanical down riggers. While trolling with down riggers is one of the most effective techniques for trout and salmon on the the Finger Lakes, Lake Ontario and the large salmonid lakes of the Adirondacks this time of year…It is one that I have no interest in.
So when the lakes are at their warmest I focus on smallmouth bass. This species has invaded most all of the lakes in Upstate New York and has established healthy populations. They are in fact one of the worst invasive species we have here in Upstate New York. People like them however. They are plentiful and easy to catch.
So there was never a concern when their populations and ranges expanded to include most every large lake in the state, disrupting food chains and reducing native fish populations. The reality is there was nothing anyone could do to stop them!
When I was a kid and we would catch a smallmouth bass while trout fishing we would throw it up on the bank for the raccoons to eat later that evening. Guests of mine who have fished with me many times over the years know of my disdain for the smallmouths and have heard me refer to them as the "chickens" of the lake. These days however, I must admit, that the smallmouth bass is a summertime friend of mine.
The smallmouth bass is a growing and expanding member of the aquatic food chain here in Upstate New Yorks' lakes and as a full-time guide I have had to learn its ways. It has not earned my respect. The trout angler in me will forever look on the smallmouth as a second class species.