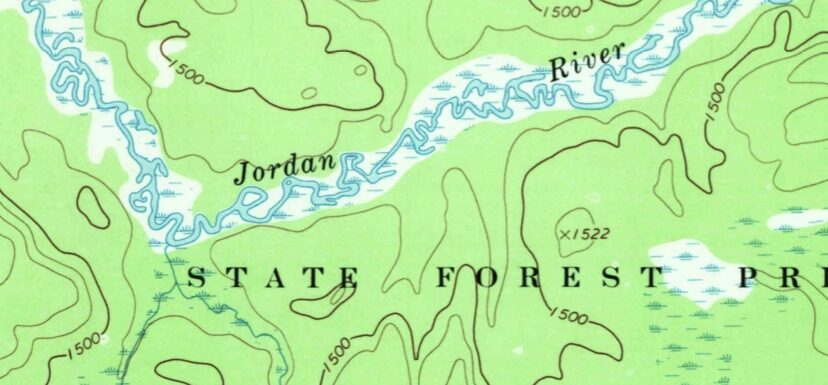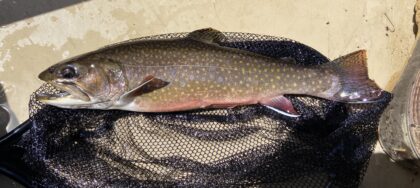 The river was a winding, narrow, beautiful vein of water that lead through a massive conifer wilderness far removed from any signs of civilization. The sense of solitude was intense. Brook trout rose in front of us as we paddled, and darted to the safety of giant log jams and undercut banks to escape our intrusion.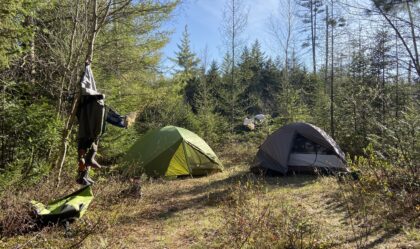 Leaning back in the stern seat, gently paddling, and guiding the canoe along — while taking in the sights and sounds of the forest on a bright and beautiful day — was what I wanted to do. But it's not what I did. The river rarely went straight and its curves were so extreme that we were often going back to where we came from to move forward. And on almost every bend there was either a massive log jam or a beaver dam.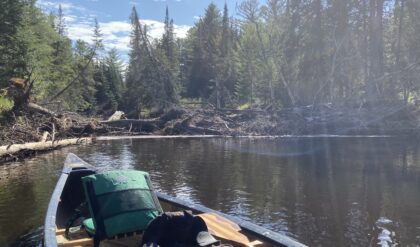 Upon each bending turn the revealing of another obstacle we had to traverse became inspiring. They inspired a wonderful array of expletives growing in great artistic color with each passing bend. Very few miles of this wilderness river allowed for easy passage. Clambering in and out of the canoe every 15 minutes or so was the routine.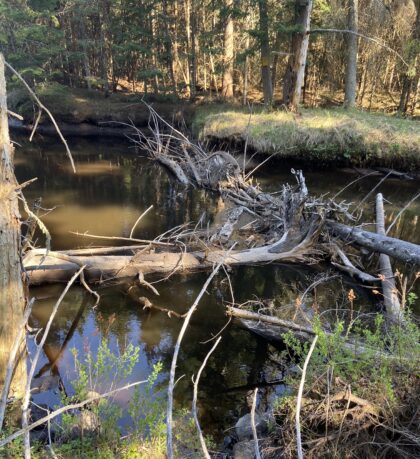 Because I was aware obstacles would be abundant (although the actual number of beaver dams and and log jams we traversed left me wide-eyed and slack-jawed) both John and I wore heavy-duty, state-of-the art, chest waders with rugged steel-cleated wading boots. The waders provided the necessary safety and protection and kept us dry as we pushed and pulled the canoe down river.
There were times, during our three day journey, through this backcountry river corridor, when we found moments to fish. The trout were small, abundant, and easy to catch. A 13 inch trout was admired as a trophy and the catching of trout on flies, the goal of our trip, proved to be the easiest part.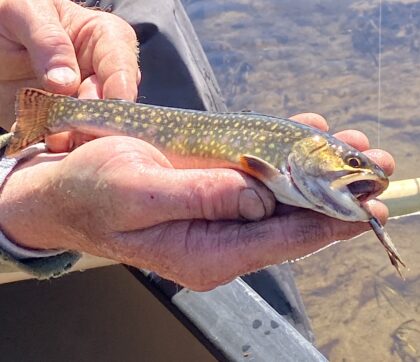 The long journey from DC to one of the most remote areas of the Adirondacks was a rewarding journey for John. It was trout that he had come for but it was the landscapes and sight's and sound's of the wilderness we travelled that became the prize. Life, in one of the largest urban centers on the planet had John's soul yearning for a respite. A journey.
Our time spent casting tiny flies under towering spruce trees to little wild trout in the middle of nowhere was John's (and mine) reset button. It provided what had been missing in his life. Seeking wilderness has always lead to re-birth, lead to a path of revival and rejuvenation.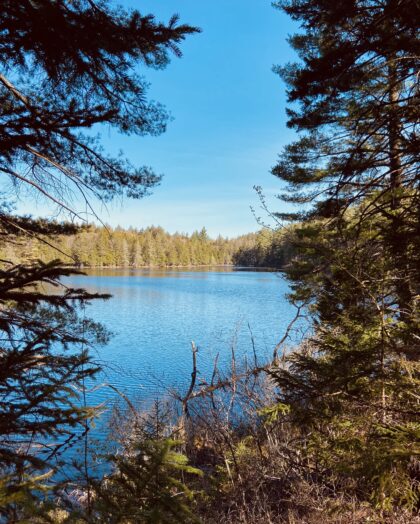 "Joys come from simple and natural things: Mists over meadows, sunlight on leaves, the path of the moon over water".
Sigurd Olson