A combination of experience, education, preparation, proper planning, and hard work is the recipe I use to create memorable and successful outdoor experiences for my guests.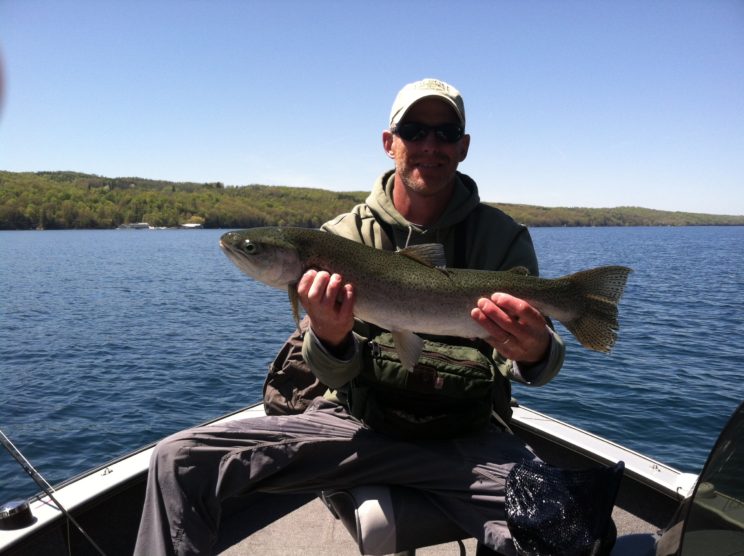 I specialize in fly fishing, spin fishing, and ice fishing trips for beginners and expert. I am not a "charter boat service", I give personalized hands-on instruction on fly fishing and light tackle fishing.
I have spent the last 30 years navigating, exploring, and fishing the lakes and bays of Upstate New York and take great pride in being a professional guide and licensed captain in New York State. While catching beautiful fish, or bagging a few birds, is always the goal… Bringing others to learn, enjoy, and understand the remarkable fisheries and aquatic environments of Upstate New York is the most satisfying part of professional guiding. 
Making new friends, enjoying the company of old friends, and watching beginners develop a fascination with the natural world are the real rewards of professional guiding. 
Sincerely,
Mike Crawford 
315.283.8871