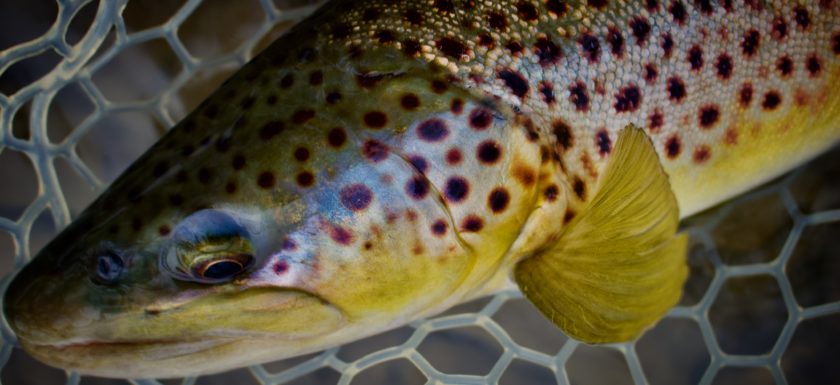 Spring is a season anglers and non-anglers alike look forward to.  For the angling community, many of us look forward to the trout opener, which for us in New York was April 1st.  Some look to pre-spawn bass.  Others look to the Common Carp, myself included as they are terrific on a fly rod.  Some anglers also make their way to the coast to chase Striped Bass, again myself included.  We cannot forget lake run Rainbow Trout, Steelhead, or ice out Brook Trout fishing in the Adirondacks either.  I'm leaving Northern Pike, Musky, and Walleye off the list as they are closed until the middle of May.  And, besides all of the fishing, everyone loves a good barbeque.
Spring fishing options are plentiful.  We are lucky enough in Central New York to have cold and warm water options, and many options at that.  And if our freshwater opportunities aren't enough to keep us entertained, within five or six hours we can be tangled up with Striped Bass along the coast.  It also just so happens that with all of our Spring options comes increased fish activity.  Much like the majority of humans, fish don't like the cold either.  The one exception is Burbot.  Burbot actually spawn under the ice when water temperatures drop into the low to mid-thirties. Burbot aside, everything else likes the period of cool water between Winter and Summer.  Our finned friends are cold blooded and they welcome any kind of temperature increase.  An increase in temperature also means an increase in food.  Bugs start to hatch and fish key in on these events, regardless of whether it is in a stream or a lake.  Fish can be found closer to shore as they seek the aforementioned warmth and food.  If you can find an increase in water temperature, even by a single degree, your chances of finding fish are better.
What's my point?  While many of us, including myself, love to fly fish for trout on our beautiful streams, it's important to remember we have other opportunities to try as well.  Pre-spawn bass on the lakes can mean a day of non-stop action.  Have you ever tried it out with a fly rod?  It is pure excitement.  The same can be said for Carp. They are a little tougher to trick into eating a fly, but a Carp may be the first fish that truly tests your skills as an angler and runs you into your backing.  If you can find some Bluegill or other panfish shallow near early weeds, throwing small poppers on a light rod brings more fight and excitement than many expect.  If sticking with trout is your thing, that's great!  The local streams are where you will find me the majority of the time too.  I will never get tired of chasing trout through the streams.  April can mean crowded banks, especially on nice days.  If you get to "your spot" and other anglers are there, move up or down 100 yards.  You'd be surprised at how eager the unpressured fish are to eat your offering.
If you haven't been out yet to wet a line, get out there!  Stream levels, for the most part, are in great shape.  Trout have been stocked and water temperatures are heating up.  Check the New York State DEC website for a full listing of stocking information.  Try something new this season.  Check off another species on your "fly rod bucket list".  Try hunting big Rainbow Trout with Mike on Skaneateles Lake.  Brush up on your nymphing game on the streams with me.  Spring is a season of opportunity.  It's the opportunity to get outdoors after a long and cold winter.  Take advantage of the many great angling options we have in Central New York.  April, May, and early June are fantastic times to be on the water.
As always, please feel free to contact us with questions.  See you on the water!
Tight lines,
Brian Lansing