The North Country region of upstate New York is home to hundreds of mile of rivers and streams, over a thousand ponds and surrounded by millions of acres of spectacular rugged forest. This vast region offers a wide variety of trip options for many different species of fish. 
Hike into a mountain pond and fly cast to rising brook trout. Paddle down remote flows in search of bass and pike. Or spend a couple days exploring the large lakes, rivers and bays while casting and relaxing aboard a fully outfitted Lund fishing boat.
Spring, summer, fall and winter. Northern pike, muskellunge, walleye, smallmouth bass, brook trout, lake trout, landlock salmon, splake, rainbow trout and abundant panfish can all be found.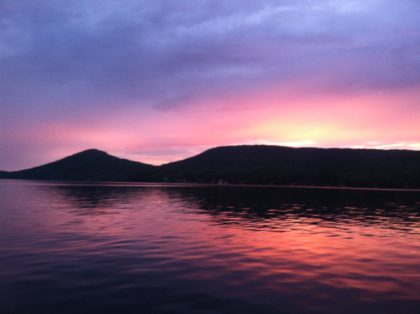 Guiding in the North Country, from the expansive bays of the St. Lawrence River to the heart of the Adirondack Mountains, is a trade steeped in history and tradition. Beautiful scenery, local hospitality and quality fisheries have combined to create remarkable and memorable guided adventures in the region for well over a century. 
A variety of well furnished camps, lodges, lakeside cabins, luxury Inns and abundant campsites are available for extended fishing vacations. Call or email for more detailed information.
A visit to New York's spectacular North Country is time well spent!
Regards,
Mike
315.283.8871